Posts for tag: tooth decay
By Acuña Dentistry
December 08, 2021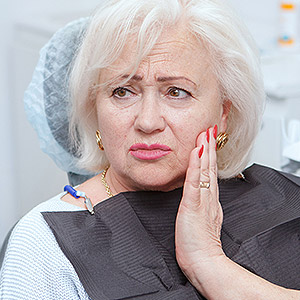 Although there are several potential problems people could encounter involving their teeth, gums or mouth, most fall into three basic categories. That's the finding of a recent survey conducted by the American Dental Association of more than 15,000 U.S. adults.
These categories are a triad of symptoms, each of which could arise from a variety of causes. If you're encountering any one of these, you should see your dentist as soon as possible.
Tooth pain. A toothache—or any form of pain from the mouth—could be sign of a number of possible issues. It could mean you have a decayed tooth, especially if the pain is sharp and localized. It could also indicate a gum abscess (accompanied by red and puffy gums), a sinus or ear infection, or inflammation of the jaw joints. The intensity, duration and location of the pain are all clues to its actual cause and what treatments it might require.
Biting difficulties. Does it hurt when you bite down? Among other things, you could have a loose tooth or one that's deeply decayed. The former could be the sign of advanced gum disease, which itself must be treated and the tooth stabilized (splinted) to other teeth. If the problem is advanced decay, you may need a root canal to remove diseased tissue from within the interior of the tooth, which is then filled and crowned to prevent re-infection.
Dry mouth. We're not talking about that "cotton mouth" feeling we all get now and then. This is a chronic condition known as xerostomia in which the mouth feels dry all the time. Xerostomia has several causes including smoking or treatments for cancer or other serious diseases. It might also be a medication you're taking, which has reduced your mouth's saliva production. Because dry mouth could lead to dental disease, you should take steps to relieve it.
Even if you're not having symptoms like these, there may still be something going on in your mouth that needs attention. That's why you should see your dentist on a regular basis, besides when you notice a problem, to keep your oral health in tip-top shape.
If you would like more information on potential teeth and gum problems, please contact us or schedule an appointment for a consultation.
By Acuña Dentistry
April 02, 2021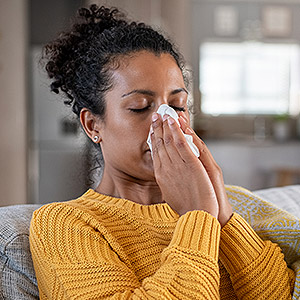 If you suffer frequent sinus infections, you might want to see a dentist. No, really—your recurring sinusitis might stem from a decayed tooth.
Tooth decay can start as a cavity, but left untreated can advance within the tooth and infect the pulp and root canals. If it reaches the end of the root, it can cause the root tip and surrounding bone to break down.
A severe toothache is often a good indicator that you have advanced tooth decay, which can usually be stopped with a root canal treatment.  But a decayed tooth doesn't always produce pain or other symptoms—you could have a "silent" infection that's less likely to be detected.
A symptomless, and thus untreated, infection in an upper back tooth could eventually impact the maxillary sinus, a hollow air-filled space located just above your back jaw. This is especially true for people whose tooth roots extend close to or even poke through the sinus floor.
That "silent" infection in your tooth, could therefore become a "loud" one in the sinuses causing chronic post-nasal drip, congestion and, of course, pain. Fortunately, a physician or an ear, nose and throat (ENT) specialist might suspect a dental origin for a case of recurring sinusitis, a condition known as maxillary sinusitis of endodontic origin (MSEO).
Antibiotic treatment can clear up sinusitis symptoms short-term. It's unlikely, though, it will do the same for a dental infection, which may continue to trigger subsequent rounds of sinusitis. The best approach is for a dentist, particularly a specialist in interior tooth disease called an endodontist, to investigate and, if a decayed tooth is found, treat the source of the infection.
As mentioned earlier, the solution is usually a root canal treatment. During this procedure, the dentist completely removes all infected tissue within the pulp and root canals, and then fills the empty spaces to prevent future infection. In one study, root canal therapy had a positive effect on alleviating sinusitis in about half of patients who were diagnosed with a decayed tooth.
If your sinusitis keeps coming back, speak with your doctor about the possibility of a dental cause. You may find treating a subsequently diagnosed decayed tooth could alleviate your sinus problem.
If you would like more information on how your dental health could affect the rest of your body, please contact us or schedule an appointment for a consultation. You can also learn more about this topic by reading the Dear Doctor magazine article "Sinusitis and Tooth Infections."
By Acuña Dentistry
February 14, 2017
Cavities can happen even before a baby has his first piece of candy. This was the difficult lesson actor David Ramsey of the TV shows Arrow and Dexter learned when his son DJ's teeth were first emerging.
"His first teeth came in weak," Ramsey recalled in a recent interview. "They had brown spots on them and they were brittle." Those brown spots, he said, quickly turned into cavities. How did this happen?
Ramsey said DJ's dentist suspected it had to do with the child's feedings — not what he was being fed but how. DJ was often nursed to sleep, "so there were pools of breast milk that he could go to sleep with in his mouth," Ramsey explained.
While breastfeeding offers an infant many health benefits, problems can occur when the natural sugars in breast milk are left in contact with teeth for long periods.  Sugar feeds decay-causing oral bacteria, and these bacteria in turn release tooth-eroding acids. The softer teeth of a young child are particularly vulnerable to these acids; the end result can be tooth decay.
This condition, technically known as "early child caries," is referred to in laymen's terms as "baby bottle tooth decay." However, it can result from nighttime feedings by bottle or breast. The best way to prevent this problem is to avoid nursing babies to sleep at night once they reach the teething stage; a bottle-fed baby should not be allowed to fall asleep with anything but water in their bottle or "sippy cup."
Here are some other basics of infant dental care that every parent should know:
Wipe your baby's newly emerging teeth with a clean, moist washcloth after feedings.
Brush teeth that have completely grown in with a soft-bristled, child-size toothbrush and a smear of fluoride toothpaste no bigger than a grain of rice.
Start regular dental checkups by the first birthday.
Fortunately, Ramsey reports that his son is doing very well after an extended period of professional dental treatments and parental vigilance.
"It took a number of months, but his teeth are much, much better," he said. "Right now we're still helping him and we're still really on top of the teeth situation."
If you would like more information on dental care for babies and toddlers, please contact us or schedule an appointment for a consultation. You can also learn more by reading the Dear Doctor magazine articles "The Age One Dental Visit" and "Dentistry & Oral Health for Children."