Posts for: February, 2020
By Acuña Dentistry
February 12, 2020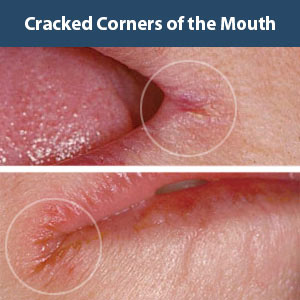 While a relatively minor health issue, cracked mouth corners (medically known as angular cheilitis) can certainly be irritating. Fortunately, you don't have to live with it—we can help reduce the discomfort and even make it less likely to happen in the future.
 Angular cheilitis is most characterized by redness and fissures (or cracks) in the skin at the corners of the lips. It commonly happens in younger ages (children to younger adults) because of drooling or complications from wearing braces. Older adults can also develop cracked mouth corners due to wrinkling around the mouth. The immediate causes are usually localized to the mouth and lip region, but it can sometimes arise from systemic conditions.
A case of angular cheilitis can also become infected, usually with a strain of yeast known as "candida albicans," which then intensifies inflammation and discomfort. This is usually due to interaction between saliva and the open fissures, helped along by people's tendency to habitually lick these cracks (hence the other name for cracked mouth corners, perleche, from the French "to lick").
The best way to treat angular cheilitis is with a series of applications of oral or topical antifungal medication. These may also be combined with steroid ointments that help retard redness and inflammation. If the infection involves the inside of the mouth, you may also need to use an antibacterial rinse until it clears up.
There are also things you can do to minimize future occurrences. Be sure to have missing teeth replaced or loose dentures refitted, and stay vigilant with daily brushing and flossing. You might also consult with a dermatologist about ways to treat wrinkling around the mouth. And easing those wrinkles could not only minimize your chances of developing angular cheilitis, but also give you a more youthful appearance.
Cracked mouth corners can be unnerving. But with a few simple steps we can help relieve any current discomfort and help you reduce the chances of another occurrence.
If you would like more information on cracked mouth corners and other oral irritations, please contact us or schedule an appointment for a consultation. You can also learn more about this topic by reading the Dear Doctor magazine article "Cracked Corners of the Mouth."
By Acuña Dentistry
February 02, 2020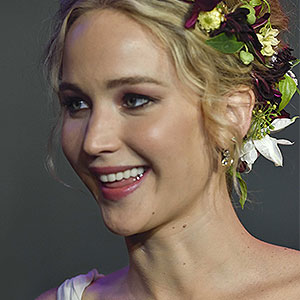 Hollywood superstar Jennifer Lawrence is a highly paid actress, Oscar winner, successful producer and…merry prankster. She's the latter, at least with co-star Liam Hemsworth: It seems Lawrence deliberately ate tuna fish, garlic or other malodorous foods right before their kissing scenes while filming The Hunger Games.
It was all in good fun, of course—and her punked co-star seemed to take it in good humor. In most situations, though, our mouth breath isn't something we take lightly. It can definitely be an unpleasant experience being on the receiving end of halitosis (bad breath). And when we're worried about our own breath, it can cause us to be timid and self-conscious around others.
So, here's what you can do if you're concerned about bad breath (unless you're trying to prank your co-star!).
Brush and floss daily. Bad breath often stems from leftover food particles that form a film on teeth called dental plaque. Add in bacteria, which thrive in plaque, and you have the makings for smelly breath. Thorough brushing and flossing can clear away plaque and the potential breath smell. You should also clean your dentures daily if you wear them to avoid similar breath issues.
Scrape your tongue. Some people can build up a bacterial coating on the back surface of the tongue. This coating may then emit volatile sulfur compounds (VSCs) that give breath that distinct rotten egg smell. You can remove this coating by brushing the tongue surface with your toothbrush or using a tongue scraper (we can show you how).
See your dentist. Some cases of chronic bad breath could be related to oral problems like tooth decay, gum disease or broken dental work. Treating these could help curb your bad breath, as can removing the third molars (wisdom teeth) that are prone to trapped food debris. It's also possible for bad breath to be a symptom of a systemic condition like diabetes that may require medical treatment.
Quit smoking. Tobacco can leave your breath smelly all on its own. But a smoking habit could also dry your mouth, creating the optimum conditions for bacteria to multiply. Besides increasing your disease risk, this can also contribute to chronic bad breath. Better breath is just one of the many benefits of quitting the habit.
We didn't mention mouthrinses, mints or other popular ways to freshen breath. While these can help out in a pinch, they may cover up the real causes of halitosis. Following the above suggestions, especially dental visits to uncover and treat dental problems, could solve your breath problem for good.
If you would like more information about ways to treat bad breath, please contact us or schedule an appointment. To learn more, read the Dear Doctor magazine article "Bad Breath: More Than Just Embarrassing."